Revisioning You
A Five-Week Journey from Discovery to Action.
How to reconnect with your joy, find your clarity of purpose, and uncover your path forward without spending thousands of dollars on therapy or even leaving your house.
You used to know your way.
You had a clear direction and followed it …
Schools, jobs, family, friends … You set your bar high and exceeded it. Every time. You've achieved so much and should be happy … What you didn't realize was that the directions you were following were not fully yours … You were following a path that someone else laid out for you. You were following someone else's map to a destiny that isn't yours.
Now things have changed … are changing every day … what used to matter doesn't anymore.  You're tired of the "just do it" mentality.
Use this challenging time to gain greater clarity and insight into what you really want out of your precious life.
You want to do something that …
… matters to you
… has meaning in the world 
… makes the difference you deeply desire
… creates joy
But these just seem outside your reach. 
You can't quite put your finger on it.
Where once you moved with assurance, now you hesitate and wonder about your next step, where to focus your energy. 
You're used to getting what you want. But now what you want is unclear.
You used to have a clear idea of who you are, now you're haunted by a sense of doubt, anxiety, and a nagging sense that something is missing from your life.
You yearn for that authentic sense of self you know is possible.
That dream that once lived inside of you somehow got lost and now you long to find it. 
Why is this piece eluding you?
It's not your fault you don't know how to find answers in these trying times.
None of us were taught how to find these answers—not at school or home or anywhere …
You're wandering in unknown territory with no map and nobody to follow.
You're looking everywhere but the right place.

You don't know how to make that deep, visceral connection with yourself that you want. 
For this you need a guide.
It's time to figure out who you are now and who you're meant to be.
This is where you connect with your big WHY. 
You know you have so much potential inside of you, you just don't know how to tap into it to make the contribution you know you're meant to make.
You've read books, taken all sorts of workshops and classes, listened to many lectures, traveled to different places … but you still feel a sense of lack … 
the missing piece …
What might you be able to achieve if you could uncover that missing piece?
Finally you would have the clarity you need to move your life forward in the direction of your greatest desires.
Finally see the bigger picture and truly understand what brings meaning into your life (and what you can leave behind).
This 5-week live online program takes you on a journey to rediscover your deepest self …
Connect with your values, priorities, dreams, hopes, and talents.
Reconnect to your meaning and your work.
Write your future the way you want it to unfold.
When you've completed the Revisioning You program, you'll have a clear sense of who you are right now, clarity on your path and the right steps to get there. 
Imagine knowing your place in the world and how you can contribute to something greater than yourself.
I don't think I'm overdoing it by saying that Melanie's Revisioning You five-week workshop transformed the way I see myself and my life. I've experienced a genuine, lasting shift in both my outlook on life, and how I actually use the time I have in a day.  I feel noticeably happier in the many months since the course ended! You should do this for yourself!
(or two equal payments of $550)
Just fill out the form below, and I'll be in touch to set up your free consultation call.
What makes Revisioning You different?
I've been on this journey.
And I know how it feels — the emptiness, the searching … the unknown.
I've been there and found my way out. And now I know the way.
And it's not what you think … Because here's the dirty little secret:
You'll never find the answer looking outside of you. The answer doesn't lie outside of you. The answer lies deep within you. In the recesses of your inner self.
You know the answers to all of your questions already. But over the years, you've stopped listening. Outside pressures have managed to mold you into conformity, to make you live in a certain or expected way.
Old stories you've hung on to, the demands of others, social media … all scramble the messages you need to hear from deep within you. 
But that time has to come to an end.
It's time for you to reconnect with that place inside of you that knows.
And the way is to connect with and get curious about your stories. The stories you've been told, the ones you tell yourself. The ones that you've lived through. The ones that reveal your strengths and what you want in life.
That's the secret that no one tells you or teaches you how to do.
I can guide you to that place.
Once you've connected with your true story, your true self, it doesn't matter that the path is fuzzy or covered with shrubs or shrouded in darkness because you'll know the way from deep within you. 
On the other side of Revisioning You, you'll …… Be able to discern your path through the thicket.
… Have the tools you need to continue your journey with confidence and joy. 
… Be able to make grounded decisions because your foundation is solidly in place.
… Know who to say yes to and when to say no because you'll know what lights you up and what's important at your core.
… Have tools to get out of overwhelm and "stuckness"— you'll have the momentum to move forward.
… Feel energized as you know your bigger picture and how you're meant to contribute.
… Have that sense of fulfillment you desire as you connect with your heart and you know the song it sings.
… Have greater clarity on the bigger picture of meaning for your life.
… Know the joy that comes from connecting with your core. You'll know your place in the world 
And so much more.
When you've figured out your missing piece, you will gain greater insight into your direction going forward.
You'll have the clarity you need to navigate your future.
You'll be deeply connected with your inner wisdom.
This will be your game changer.
In this 5-week online program, I'll use live group video calls, worksheets, and emails to guide you through exercises, discussions, writing prompts, and deep reflection.
I will teach you my signature process, the Wellfleet Methodology, and give you the tools to stay on track even after you've completed this 5-week journey.
Revisioning You was amazing. I learned and thought about so much in the 5 weeks. Every minute was rich, engaging, and so very useful and I loved the group dynamic. One of the key things I discovered through the workshop is to relax about what's next —- now my day to day reflects what I value, what matters, and I know how to move forward.
Pivot Points–Looking Back to Look Forward
Your past, your experiences, and the stories you tell yourself about those have a lot to teach you about who you are, your strengths, how you get through hard times, and how you achieve great things. You'll learn how to recognize stories and beliefs that don't serve you and those that do.
Using my simple yet powerful process of guided journaling and reflection, you'll:
Explore your past, where you struggled and why
Examine how you handled struggles and what strengths you already have
Uncover what you'd like to release or have less of in your life
Next, you'll:

Identify times of success, positivity, and joy
Mine those stories for clues of what works to create joy in your life
Investigate ways to add more of that joy into your life
Uncover your core values, and learn to recognize your signposts to keep you on your path.
Through various exercises and writing prompts you will:
Identify your core values and how they guide you
Know your WHY
Confirm what's truly important to you
Design Thinking to Ignite Your Fire
Using design thinking you'll design your ideal day, see what makes you feel fully alive, engaged, and on-fire with excitement and energy.
With that knowledge in hand, you'll use writing prompts, visualizations and reflection to:
Prune areas of your life that drain you
Bolster areas that work well
Unveil areas where you are fully engaged in your life
Connect with your energy source
Harness more ways to add what energizes you to each day
Moving Forward—Here are the Tools
You know your direction, but how do you make sure you stay on your path?
In week 4, you'll establish:
Bright yellow line boundaries

Growth mindset 

Productive habits that lead to dreams accomplished

Solid structure for days full of joyous moments 
Mastery—Putting it All Together
Now you have a solid foundation and know your key stories, your core values, your strengths, what creates energy and engagement in your life  and what you want your life to look like. It's time to shift into future tense. 
You will:
Connect with your mission

Set your intention, direction and a commitment to yourself for the next 90 days

Build a motto or manifesto to inspire you to stay on track

Create a detailed map for your unique next steps and the next 90-day journey
Your needs are different from anyone else's needs. Your stories and reflections are a key part of your solution.
You create your journey along the way.
It's time to revision your next chapter and create a meaningful life you'll love.
Melanie was just amazing and sensitively guided us. Her passion and belief in what she is doing was evident throughout the entire workshop. With Melanie's support and encouragement and genuine caring, the process of writing felt so very satisfying. I look forward to more opportunities to work with Melanie again.  She really is a master!
This is not just another group to
"figure out your life purpose"
This is so much more.
In this step-by-step experience you'll take the time to really uncover and connect with your inner guidance system — the one that gets suppressed from years of living up to other people's expectations, dreams or values and hijacked by the stories we tell ourselves. 
After you complete the program, you will have a roadmap for your next day, your next 90 days and beyond. You can move ahead feeling more confident, lighter, more spacious, and open to more joy, knowing you have a firm foundation and plan. 
This is your time and Revisioning You is your guide.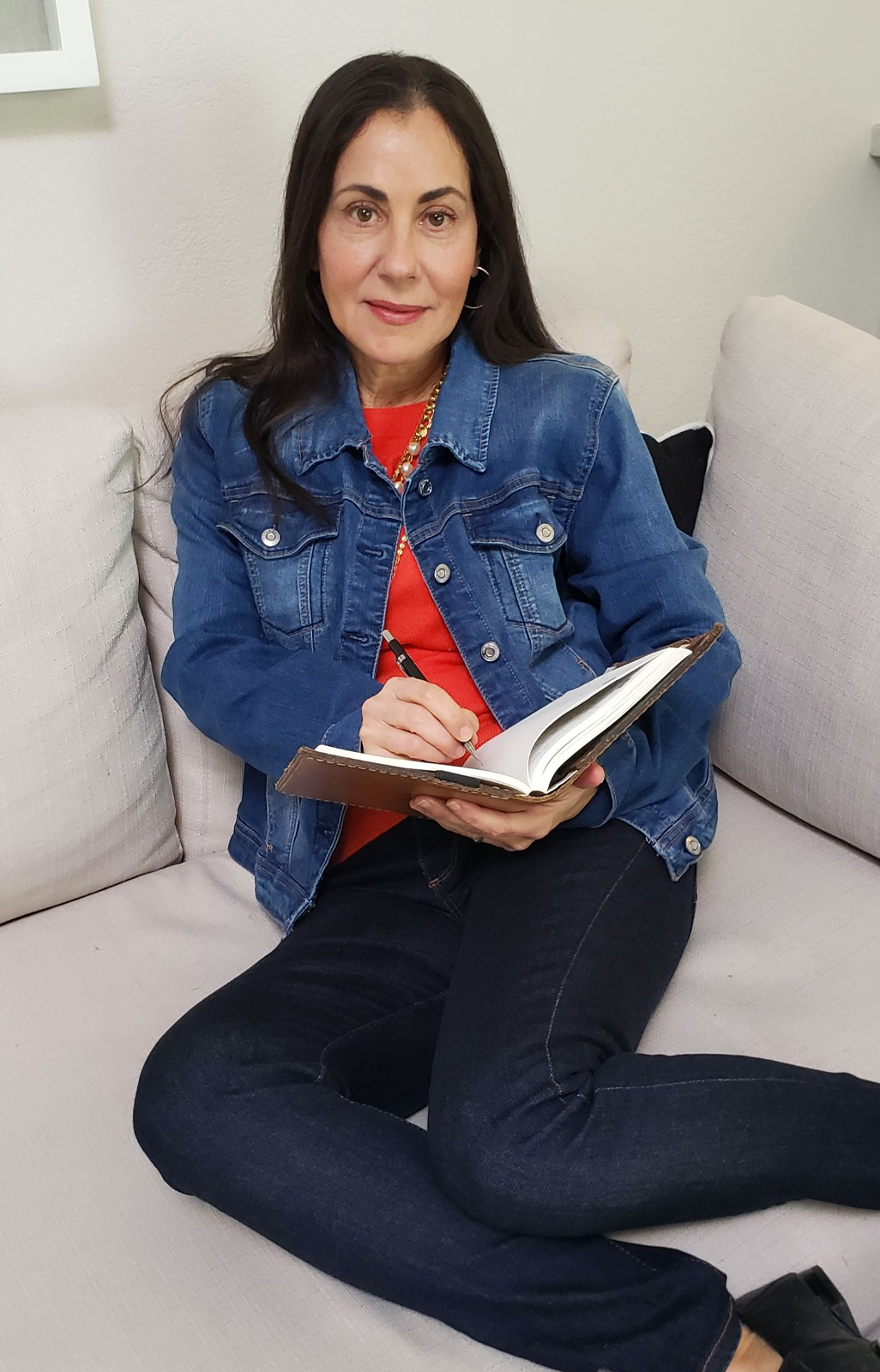 I have been on this journey, and I want to guide you through all of the challenging and thrilling parts. 
Like many of us, I grew up in a household with very high expectations. My parents worked hard and expected me to do so as well. My number one goal was to make them proud — to reward them for all of their hard work and commitment to me.
And boy did I achieve. Smith College -> Harvard Law School ->  Top National Law firm.
Years grinding away … at someone else's dream.
It wasn't until I reconnected with who I am at my core and what I love — stories, creativity, reflection, and writing something (anything) besides legal briefs — that I finally found space for my dream. 
And now I've made it my life's work to help people like you connect deeply with who you are — what you value, what matters to you and what lights you up — so that you too can experience the clarity, joy, and possibility that I feel in my life each and every day. 
Sign up today for this beta group and together we'll use my signature process — the Wellfleet Methodology — to reflect on your stories, reconnect you with your life's purpose, and create a plan to get you moving forward. 
If you are committed and open, you will create meaningful change … and I'll be there to guide and support you at each step.
Revisioning You is a small group program with high touch individual support.
I believe in the results I deliver and the testimonials from past participants highlight the transformational nature of the experience.
There are only a very limited number of places and when they are filled the opportunity to Revision You this fall will be gone.
If you're going to do anything this year – do a workshop with Melanie. Thank you Melanie for bringing such a powerful group of women together and sharing this gift. You created such a beautiful, safe and comforting space – I am grateful.
I'm so happy I signed up for Revisioning You. The individual attention that Melanie provides is powerful, and the group coaching sessions are magical. The reflective writing method that Melanie teaches is a transformative and unique experience that helped me unfold from within. I definitely recommend Revisioning You.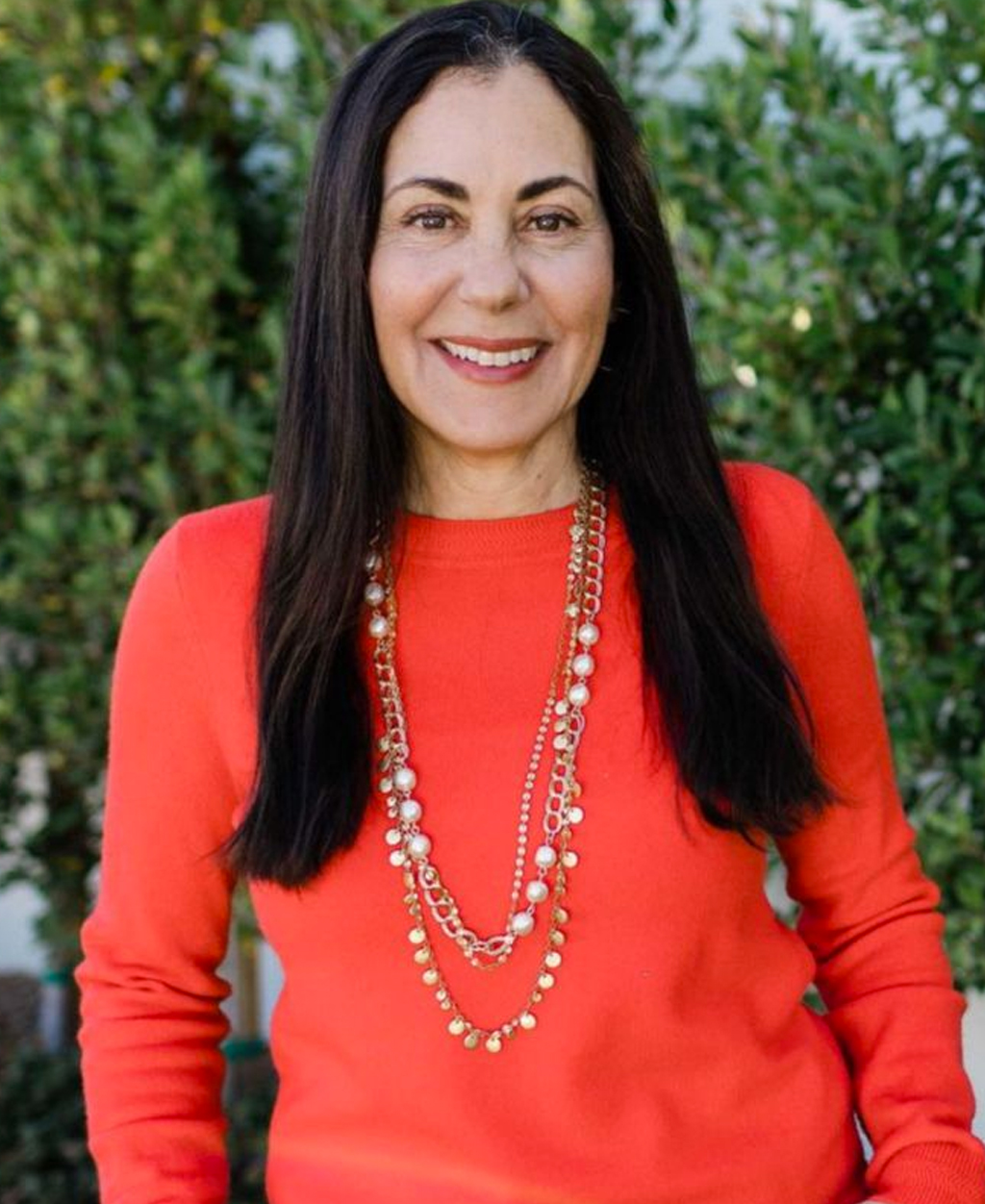 (or two equal payments of $550)
Just fill out the form below, and I'll be in touch to set up your free consultation call.
My experience in Melanie Vetter's workshop was no less than outstanding. She provides an environment that allows creative thinking, meditation and a free exchange of ideas between participants, and also with her. Melanie's knowledge and expertise in this area is excellent. I would heartily recommend this workshop to anyone who wants to find new ways of seeing themselves.
Is Revisioning You right for me?
This is for you if you are ready to:
Connect to who you are and want to be: your authentic self
Develop a new awareness of your strengths, values and skills
Take a dive deep within yourself
Identify the fundamental blocks that are keeping you from moving forward
Move forward in the face of fear
Act courageously to step forward into a new way of being
Dream big
Push through resistance
Surrender to the process
Go forth joyously and with fortitude
Creatively develop new habits and patterns to take your life to the next level
Embrace who you are and what YOU want
One year from now you will surely arrive at a destination.
Will it be a destination of your conscious choosing — one that's designed by you to reflect a deep, meaningful connection with yourself and who you are at your core?
Or just … wherever this current path is taking you?  Towards the same you, the same life, the same dream that still belongs to someone else. 
Will you be different from who you are today? 
Or will you still be searching for the answers you could have had if you chose to strike out on that new path today? 
It's time. It's your time.
It's scary, yes, but all growth happens on the other side of your comfort zone.
If it was easy, everyone would do it.
But you, you are an achiever who wants more out of life. It is no mistake that you are here now, reading this. This is your time. Take the steps necessary to be the real you and create the life you desire starting today.
Join me and you'll start to make decisions differently because you're taking control of your destiny and choosing your own path. 
It's time. 
Revisioning You came at a great time in my life. I wanted to get reintroduced to who I am and what it is I want to do.  The course was a great opportunity for me to go back to my foundation and rebuild. The program was extremely helpful because it opened up new ideas for me and the content was great. It felt so reassuring that Melanie was able to help me and the others get unstuck and move forward. If now is the time for you to move forward with Revisioning You, then Melanie is truly the best person to guide you structurally and emotionally on your journey. She will be with you every step of the way.
I am forever grateful for all of your energy that you put into your classes.  More than a passion to help people explore their writing, you are a champion in reaching deeper and raising their level of who they are.  That is a gift I have not experienced from other coaches or educators. Thank you.
I love your class.  I think you are a teaching genius....just the right amount of push and chill.
Revisioning You was filled with warmth, safety, and lots of exciting and stimulating things to think about.  Melanie is a wonderful coach with much heart. This workshop was part of my journey toward more wholeness and focus. I highly recommend Revisioning You.
This program is not informational.
It's
transformational

.
If you're looking for big changes in your life and are ready to do the deep dive to make that happen, then Revisioning You is the program for you.
This work will touch every aspect of your life that you want to transform — emotional, social, spiritual, financial, career — but you have to be all in.
How you show up; how you serve.
If that sounds like what you need right now in your life, then this is the place to find it, and I will personally guide you on your path to transformation. 
This is for you if you are ready to take the next step in your personal development.
This is for you if you are decisive and ready to step into the next phase of your life.
Now is the time.
If you have read this far, you can hear the calling.
Answer by clicking the link below now and being one of the few who are ready to step into their calling. 
(or two equal payments of $550)
Just fill out the form below, and I'll be in touch to set up your free consultation call.