Thanksgiving is tomorrow, which makes me think of what I am grateful for. This has been a year of high highs and low lows, struggles and fabulous experiences and I am grateful for it all (well maybe not my knee pain holding back my running).
Most of all, I am grateful for people. People like family, friends, you my readers, clients and workshop participants, the people I collaborate with, mentors and the people who make a difference in my life in dozens of small ways. My favorite butcher at my local market, the woman who walks my dog once a week (and exhausts him), and all the hard working folks fixing my house so I can live in it again, and so many more.
But I am also grateful for experiences. And for the awareness that getting older has brought about, helping me better know myself and what makes me feel whole and authentically me. And the courage to follow that knowledge.
How the damage to my home became a gift
This summer and fall, I had the opportunity to experience driving cross country. We had to move out of our home due to damage, so we got in the car with Murphy, our 3-year-old golden retriever, and drove to Wellfleet, Massachusetts, where we had a free place to stay. We thought we would be gone for three months, but that turned into six. This whole situation could have been so negative, but yet it was a gift that I am grateful for.
I had always dreamed of driving across the country and now I've done it twice. In between those two fabulous drives (and 8,000 miles and 25 states), I got to spend over four months in Wellfleet. I am thankful for these experiences and the impact they had on me.
Wellfleet has miles of beautiful beaches, lovely kettle ponds and miles of trails through the woods, and we took full advantage of that. We made new and wonderful friends we met walking their dogs on the beach, or foraging for oysters at the bay or swimming at our favorite ponds. Walking on the beach AND the woods at least once a day, and being in a place I loved (and having a big birthday), allowed me to get quiet and think about what more I wanted in my life and what I wanted to let go.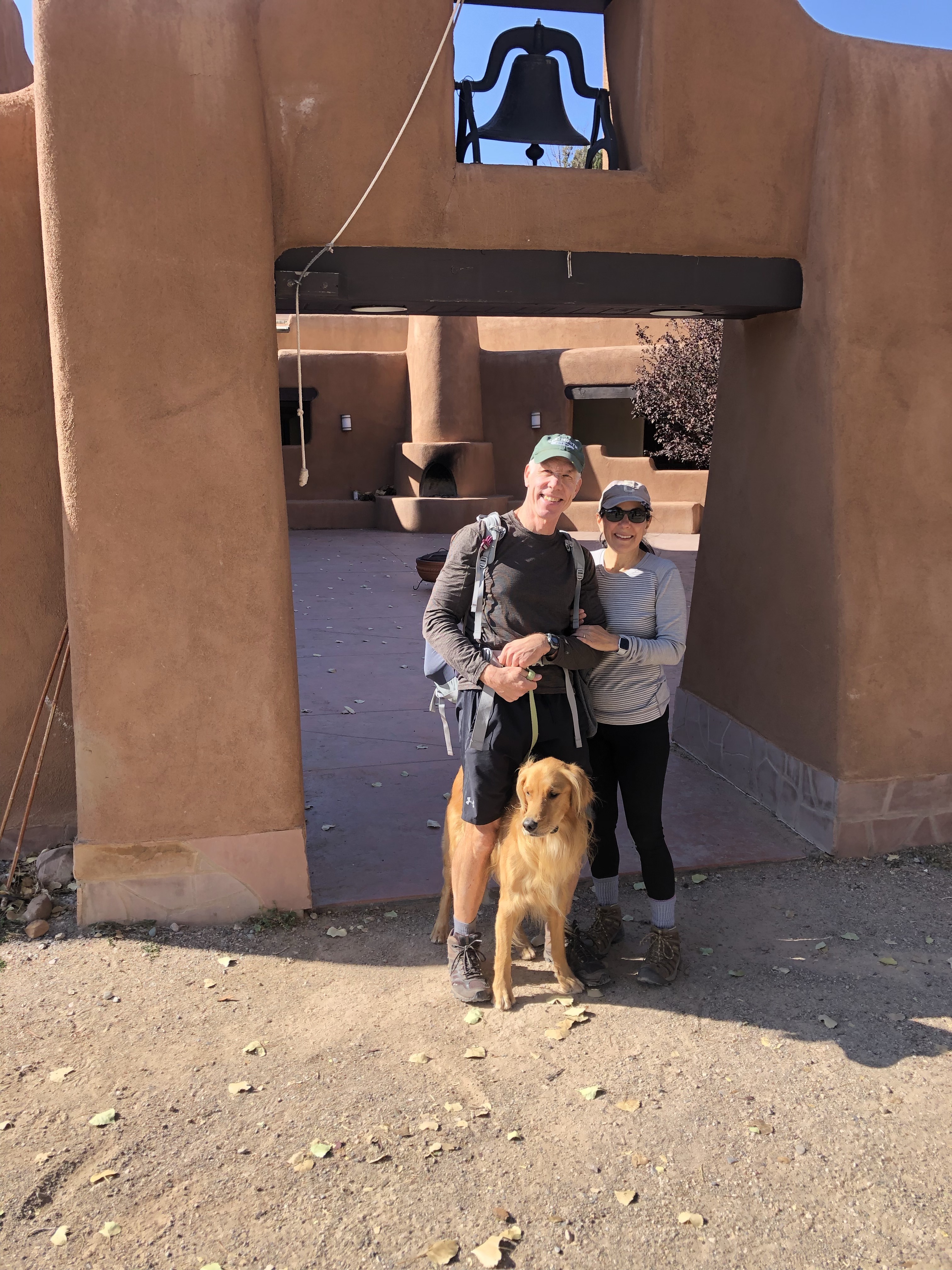 I asked myself questions like: 
What makes me feel alive, engaged and energized, and how can I do more of those things?
How can I bring more of what I value into each day?
Who do I want to work with in my business and how can I best be of service to them?
What's holding me back?
What's getting in my way?
What do I want to keep and what do I want to change or let go?
And by answering these questions, I started doing more of what makes me feel alive and authentically me and created the boundaries I needed to make that happen. Wow, what a gift this quiet time gave me!
And driving cross country, seeing amazing sights and also small towns across this beautiful country, made me feel a deep connection to the diversity of its people and landscapes. We stayed in Airbnb's for the most part and much of the time met our hosts. I am grateful to their welcome and hospitality (and to Sherry for mailing back my electric toothbrush that I left in her sweet guest cottage in Huntington, West Virginia!)
The experience makes me think again of a quote from one of my favorite poets, Mary Oliver, "Someone I loved once gave me a box full of darkness. It took me years to understand that this too, was a gift." Well,having to move was not so dark and it didn't take me years to realize that having to leave my home was a gift. But what I thought was a bad situation, one that I was not pleased about, ended up creating an amazing period of growth, new experiences, new friends and awareness.
I am thankful for the gifts that I received from what felt like darkness, especially the gift of gratitude.
I'm honored that Journaling.com has chosen to share my 7 Days of Gratitude eBook as a free gift for all of their members. You can grab your copy here.